I have recently returned from a research and development trip to Leeds in England, kindly funded by the Jan Warburton Arts Trust.  The purpose of the trip was to meet up with the original group I worked with on this Mabgate mural and also to meet with other people who are interested in its restoration 32 years later.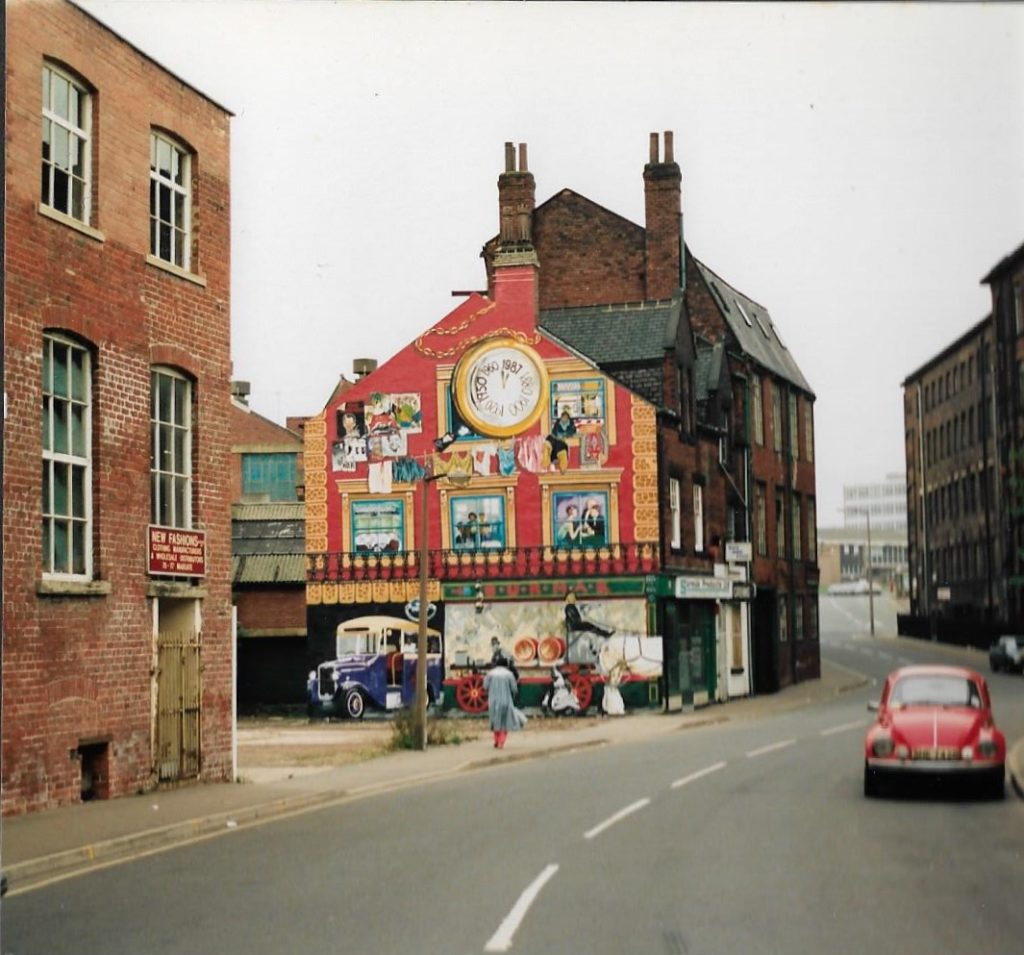 Early in my career as a community artist working in Britain I worked on this mural with the local high school's students..
The students researched local stories of West Indians in Leeds but information proved difficult to find so the design figured the students themselves. The windows became a kind of timeline showing different periods and figure the student's portraits documenting the arrival of West Indians in Leeds and the various work they and others undertook to make a living in this area. The students took a lot of ownership of the mural and this pride and recognition of its importance has continued to the present day.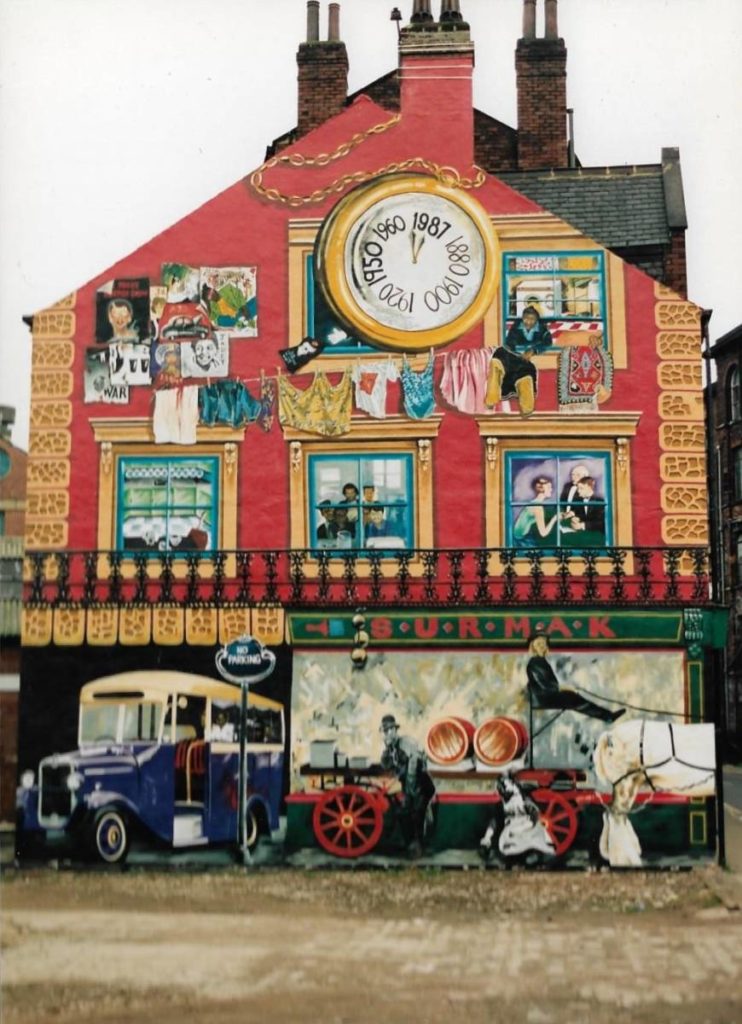 After 32 years it is showing signs of wear and tear and there has been a push from the community to restore the mural. The original people involved are keen to be re involved and have expressed a strong desire for the imagery to remain the same. These students are now parents and have careers and families of their own. As well the Mabgate area has become a unique and increasingly significant cultural quarter because of its close proximity to Leeds' city centre and its eclectic mix of historic industrial buildings. These attributes have made it highly attractive to young artists and creative businesses, many of whom have established studios and workshops in the area. Restoration of the mural has prompted interest from the Leeds Civic Trust and other local arts agencies.
In terms of my career this has been an interesting opportunity to revisit an early work and to reconnect with a community I was deeply involved with during the duration of this project. As well it has been rewarding to recognise the deep and enduring power of community arts and also to reflect on the journey of developing a career that has sustained my working life. My experience as a young community artist in Northern England laid the groundwork – you could say I completed my apprenticeship there – for my continued career as an artist community artist in New Zealand. It gave me confidence and taught me perseverance through times when the value of community arts was not always seen. Its a story of a full circle – one could say not often experienced in life.