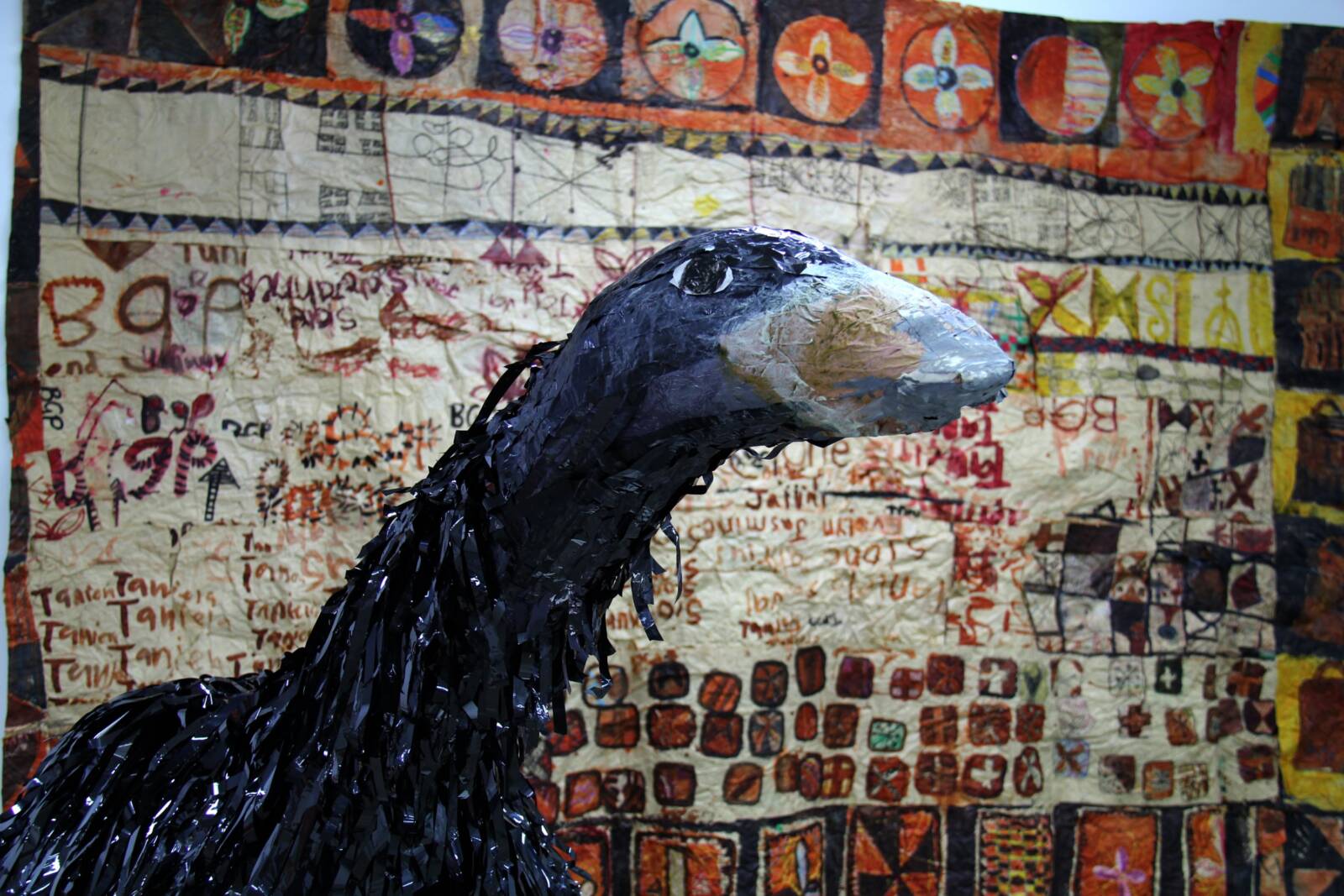 This exhibition, curated by Victoria Bell from the Dunedin School of Art and myself, is a culmination of a long tradition of art making at 213 Macandrew Road, the present day site of Bathgate Park School. There are many people who have fueled this tradition over the years.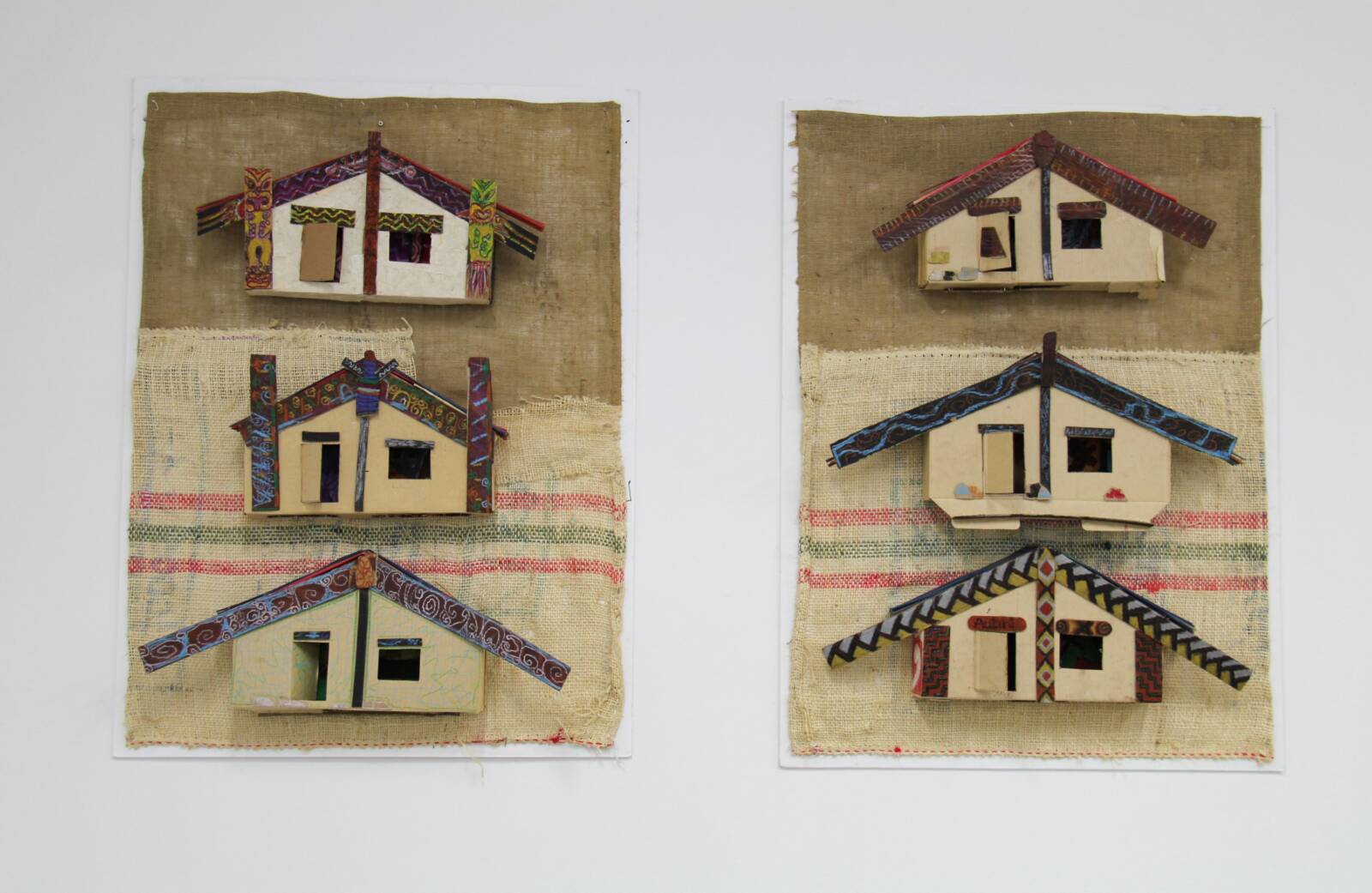 Art teachers – Lesley Hirst, Pamela Brown, Andrea Evans McCall, Nancy Kaye – to name a few, there were many others. Room 13 with its vision of creativity in a child centred studio was a natural extension of this long tradition. Worldwide each Room 13 studio has its own unique way of doing things and Room 13 at Bathgate Park is no different.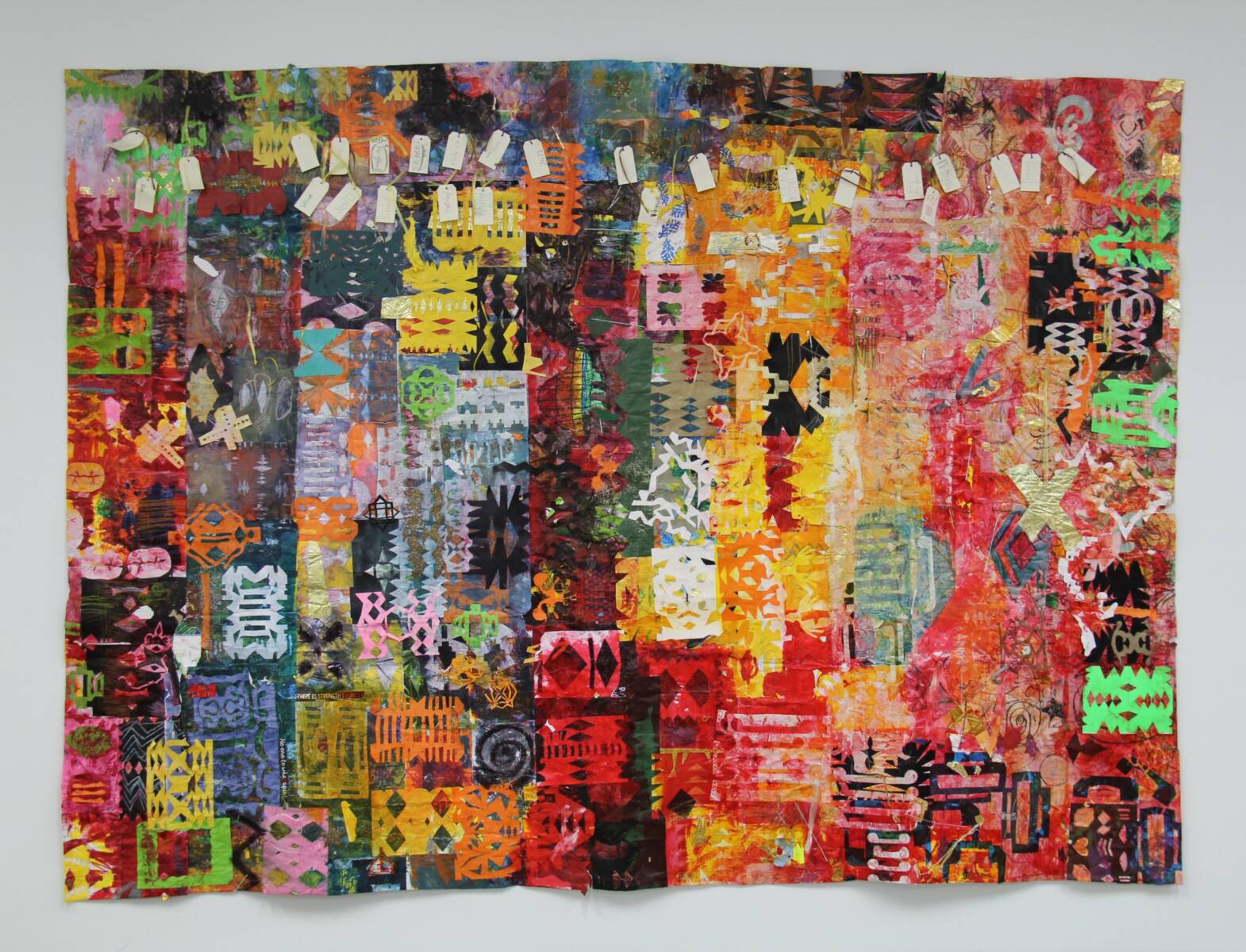 The work we do reflects the make up of the school, our culture and vision. For example these wall hangings are made up of pieces worked by individual children who then come together and use these individual works to make a whole work which is not only a stunning finished art work but also stands as a symbol of the ethos of the school – the spirit of cooperation, collaboration and aroha.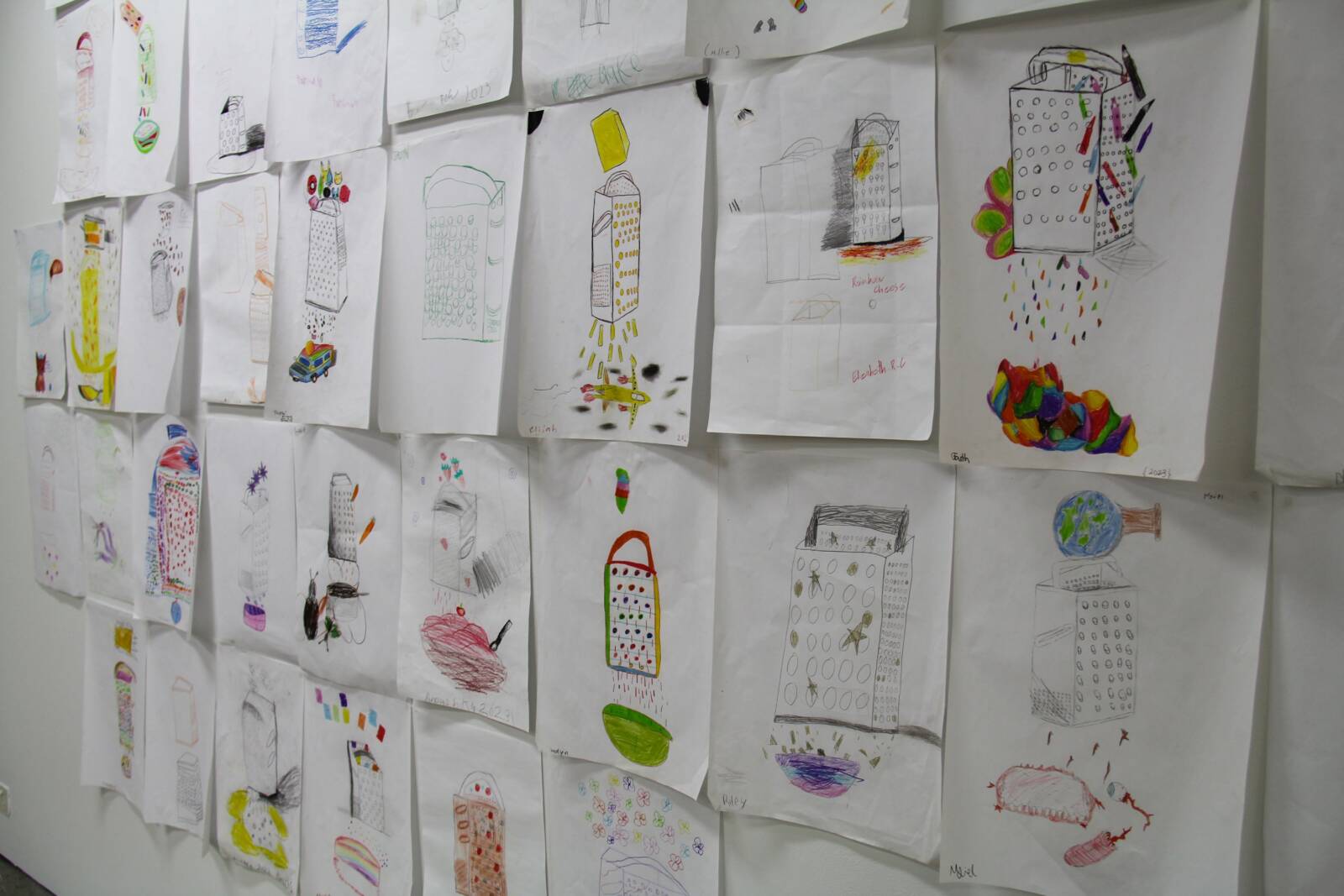 Similarly the grater pictures show the confidence the young artists have to follow their own vision. They all started with a grater but then followed their own imaginations..from the macabre to the gentlest grating of carrot for a waiting bird.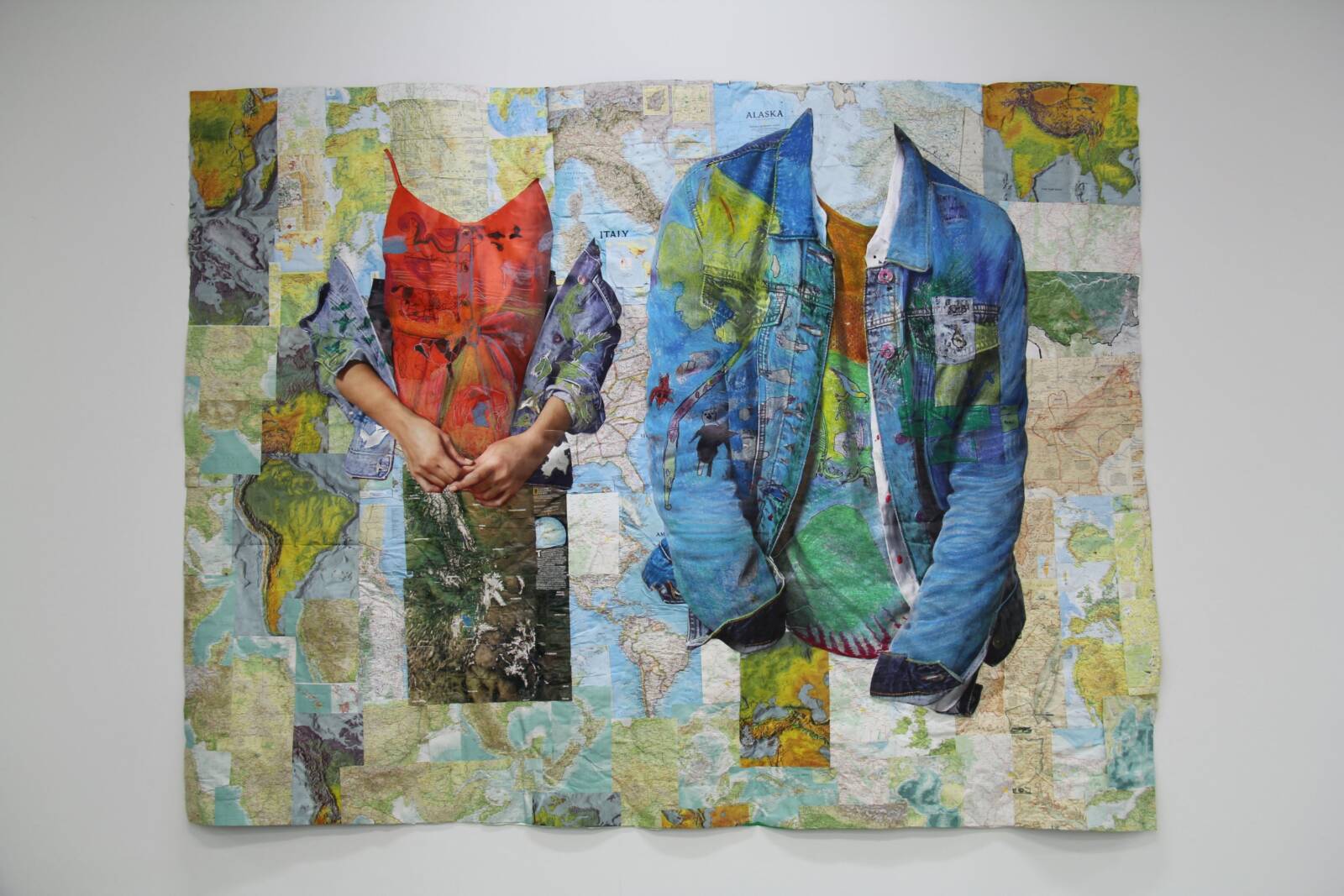 The works on display here are a mere fraction of the works that have been made and in doing so Bathgate Park has won many competitions and awards.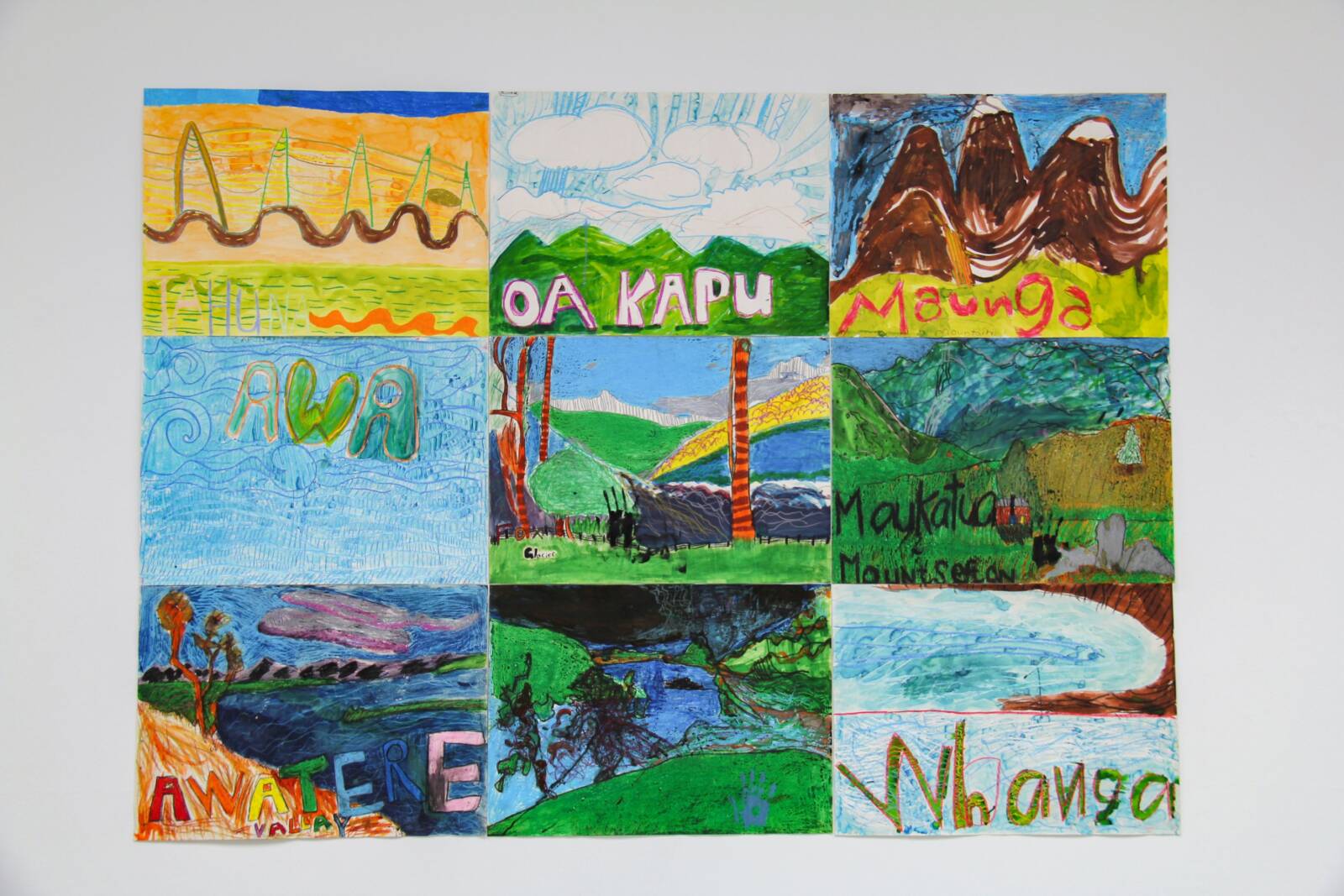 In my time as a working community artist I have worked in thousands of schools all over the world. When finishing a project it usually ends with the children being very disappointed that the project has finished because you leave and go somewhere else. But here at Bathgate Park school we are able to bypass those feelings by having a continuous art project.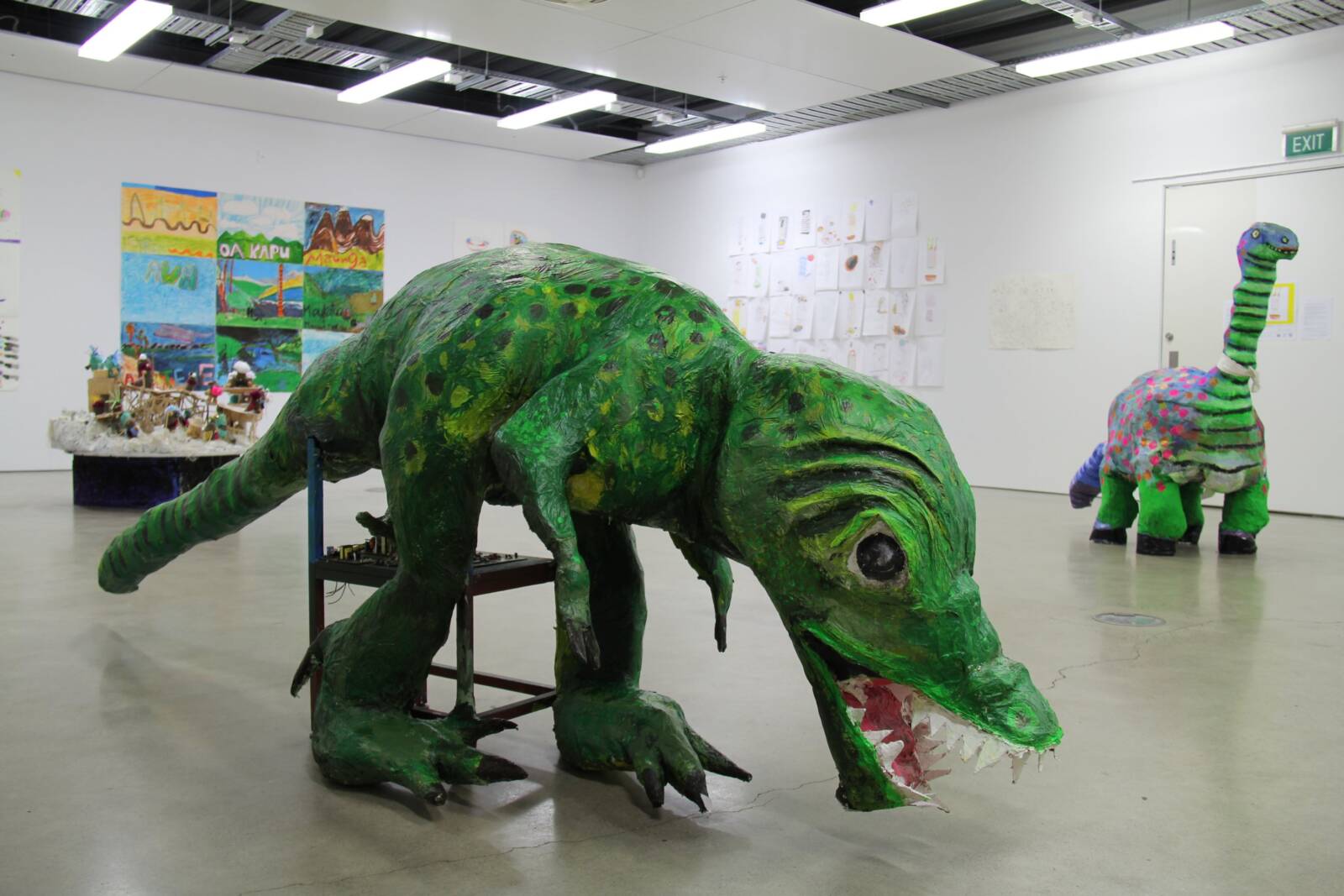 This continuity not only grows skills and imagination but also aspirations and confidence in being creative so the children see the possibilities of a future pathway in the creative arts and the need to further their art education in places such as the Dunedin School of Art.
Photos by Pam McKinlay