Friday 10 April at Gallery De Novo was opening night for my latest show.  My dear friend Karen gave the audience a brief history of my painting story.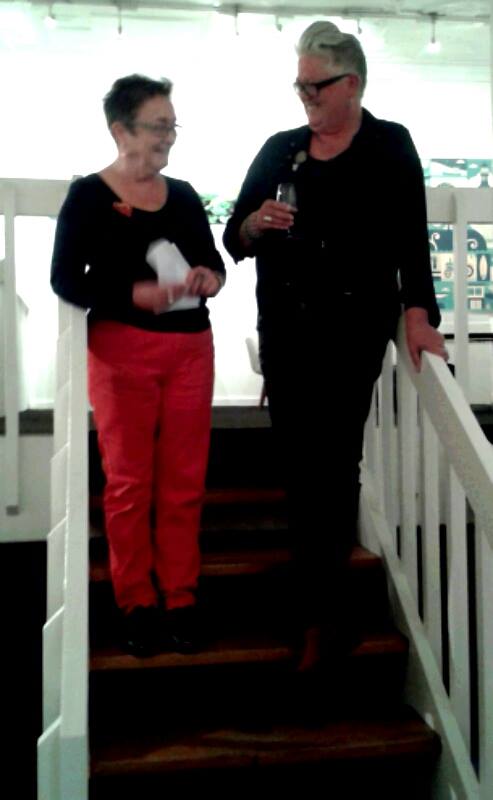 'Welcome to Janet's latest and extraordinary exhibition!
Thank you De Novo!
I'd like to take you on a little journey……of Janet's art over the years.
People know Janet for her landscapes but actually she is a woman of many talents, and I'm not just talking about her art……
I met Janet last century when she was a quiet woman painting huge murals in Christchurch and she also painted water colours. The first whale sighting occurs in 1985 when we went to Tonga, long before anyone knew to go there to watch whales. Janet read a book called Moby Dick and that left her many more questions than answers about the big mammal.
In Australia Janet started to incorporate politics more subtly into her art, she painted kangaroos – dead in the country, shot by locals, yet kept in zoos exhibited as the nation's icon.
In the United Kingdom Janet's focus turned to painting people, people in their place whereever that might have been – markets, home, laughing, playing.
On return to New Zealand, about 20 years ago, Janet fell in love with the landscape – the largeness of Otago and Southland. She is well known for her large and small paintings of landscapes yet is still talented enough to be accepted in the New Zealand Painting and Printmaking Awards with her painting of Mary.
Janet is also prolific in her work in the community, working in schools, speaking at conferences, judging art. She has the ability to make something from nothing. The Mataura River Art Project is an example of this, where all the pupils of all the schools along the Mataura River made a piece of art showing the effect the river has on each of them.
Community Art is Janet's expression that art should be accessible to all. Her Art n' Mind shapes and paintings expand this value, making shapes that can fit on any wall, art that is small in size and smaller in price. I'm sure most of you here tonight have a heart, a house, a bird or a plane on your wall. And tonight you see whales….
About 15 years ago Janet started going to Tuatapere (known to many as Aunt Tui's). She walks up and down Te Waewae Bay head down, eyes focused, examining the beach. Yes she has done many paintings from the beach but Janet is searching , desperately looking for valuable ambergris – the vomit or maybe fossilized pooh of whales. No doubt Janet will be looking for the next 15 years…. then she will be rich!!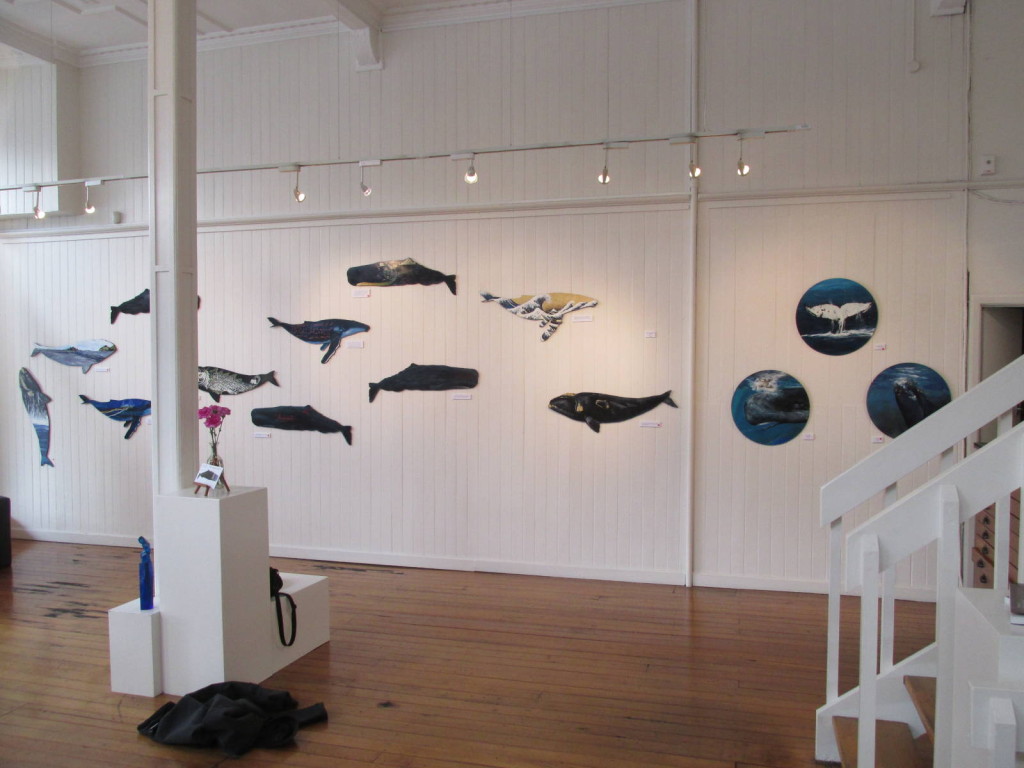 Tonight Janet has shared not only her magnificent whales but snippets of knowledge she has gained on the way. Tonight Janet is both an artist and a walking encyclopedia; ask her a question about whales and she will know the scientific answer. Each whale tells a story of life, politics and unfortunately death for many whales. But, we are told that whales are making a comeback and tonight we can celebrate that. Thank you.'
[whohit]home[/whohit]